Point of Sale (POS) systems are essential to the success and growth of any retail business. Whether you own a small boutique or a large chain, having an efficient and effective POS system is crucial to ensuring smooth operations and customer satisfaction. In this article, we will discuss the importance of POS for a retail brand, including its benefits in improving sales, customer experience, inventory management, and marketing efforts.
What is Point-of-Sale (POS) System
A Point-of-Sale system is designed to streamline transaction processes and manage data relating to sales at your store. A typical point-of-sale system consists of hardware like barcode scanners or cash registers that capture transaction information while software helps process payments through credit card processing systems.
Benefits Offered By A Good Point-Of-Sale System
Enhance Efficiency: One major benefit that comes with having a good point-of-sale system is improved efficiency in all aspects of sales transactions. With modern technology integrated into these systems such as touch screens or mobile checkout options; customers can quickly make purchases without waiting in long lines or getting stuck behind someone who can't seem to figure out how to use their chip card reader.
Improved Customer Experience: Another significant advantage offered by comprehensive point-of-sale software is enhancing customer experience during checkout transactions actively. Customers appreciate when payment processes are swift especially when there's no technical glitch involved in it. A good POS terminal allows your staff members more time with each shopper rather than spending too much time dealing with transaction issues arising from outdated equipment.
Better Inventory Management: With access to accurate real-time data recorded by your point-of-sale software -you can say goodbye to inaccurate manual inputs made during stock-taking exercises because automated daily stock reports from individual checkouts provide detailed insights on items sold/wanted by customers over a period.
Marketing opportunities: Point-of-sale systems are not just limited to transactions, but they can also be used to gather valuable data about your customers such as what they buy and when they buy it, customer demographics, location-based promotions or offers for loyalty programs. By utilizing the data gathered from your POS system, you can create targeted marketing campaigns that increase sales and revenue.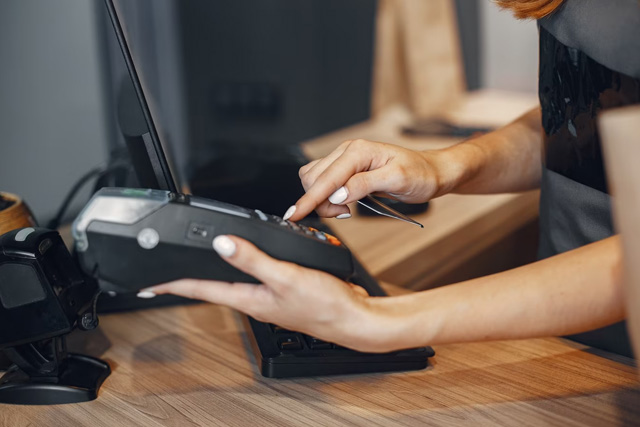 How POS helps in Sales Improvement
The primary purpose of any retail business is to generate revenue through the sale of goods or services. A point-of-sale (POS) system helps retailers increase sales by providing real-time data on consumer purchase behavior and identifying items that are popular with customers – which enables you (retailer) stock up on your shelves with more-in-demand products.
Additionally – reporting features in modern POS software help track staff performance or payment processing times so feedback can be provided about areas that need improvement. For example: if time delay persists when ringing up items by one cashier regularly while other cashiers perform at average speed; staff training sessions may be organized for improved service delivery & faster checkouts.
Customer Experience Enhancement with POS
A point-of-sale system streamlines checkout processes creating more time for human interaction between customers and employees during shopping visits to enhance overall customer experience. With a good Point of Sale System in place, shoppers don't have to wait in long lines waiting hours behind someone who needs assistance navigating a clunky checkout terminal device.
Moreover; adding self-service kiosks, mobile payments options like bKash/Nagad & integrating loyalty programs into your POS system goes a long way in enhancing customer experience within shopping stores making them feel like their patronage really matters.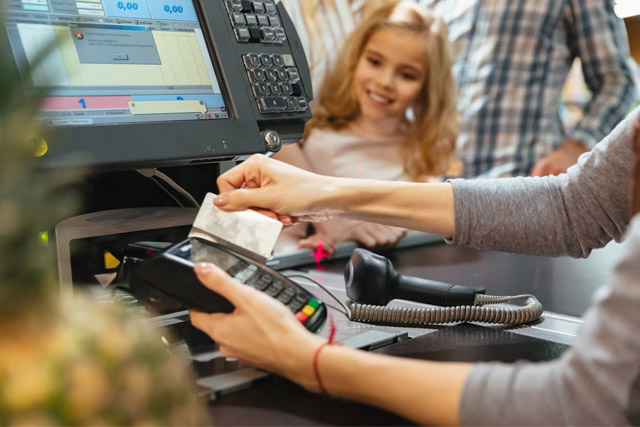 Inventory Management Improvement using POS
One significant challenge faced by retailers is inventory management issues. This particularly occurs during peak seasons or sales periods where stocks tend to run low quickly due to high demand from customers especially if there's no automated inventory tracking mechanism in place.
POS systems can help retailers manage inventory better by providing real-time inventory reports, creating alerts when stocks are running low & tracking what items are selling faster than others. With this data, it's easier to restock shelves before they become empty or even overstocking shelves with products that aren't moving as fast as anticipated.
Marketing Opportunities with POS
Finally – Point-of-sale (POS) systems provide retailers with new marketing opportunities through the data collected on customer purchases. By analyzing this data, retailers can create targeted marketing campaigns based on consumer behaviors such as demographics, location-based promotions and customer loyalty programs. Personalizing product recommendations to customers during checkout by using automated prompts also helps push sales volumes up.
If you're looking for a reliable and comprehensive POS solution provider, Geniee360 is worth considering. Their GenPOS offers everything from payment processing and receipt printing all the way down to detailed analytics about customers along with ongoing technical support whenever required.
In conclusion, A point-of-sale system is an indispensable tool for any retail brand looking to improve their sales processes and operations. It provides insights into consumer behavior that can be used to drive targeted marketing campaigns while streamlining transactions and improving inventory management.